There are some sessions which happen spontaneously and in a flow. This was one of the days when I was really down health wise but nature wanted this session to happen. Only in my senses half ways, pushed myself to have this session done. These were the results…
The major problem was of relationship and of insecurity in job.
And there were other problems which had come in life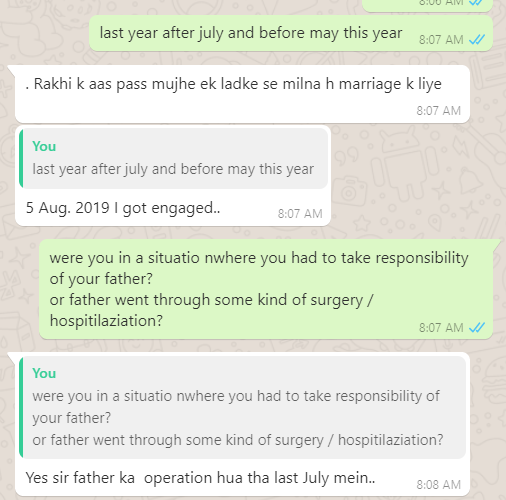 Some other vastu doshas which in her chart confirmed that relationships will not work out – as of now (without remedies)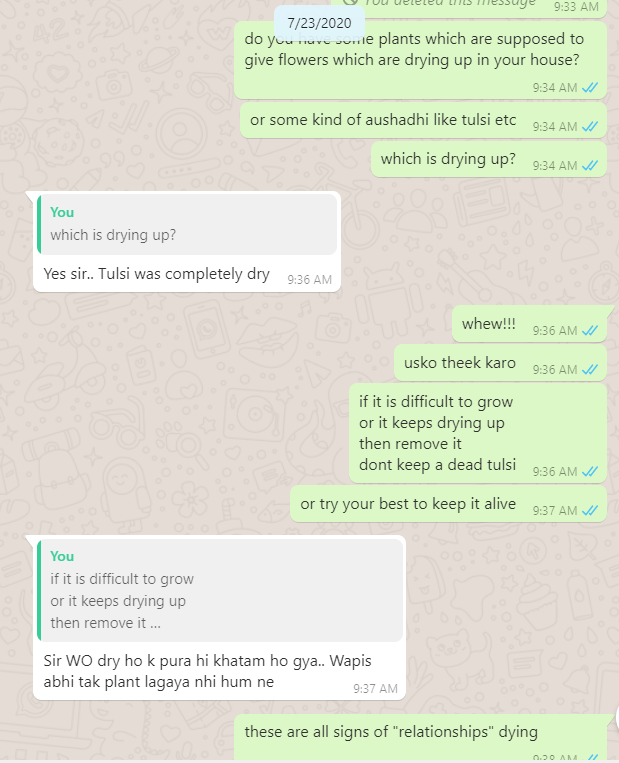 The vastu dosha was in multiple locations.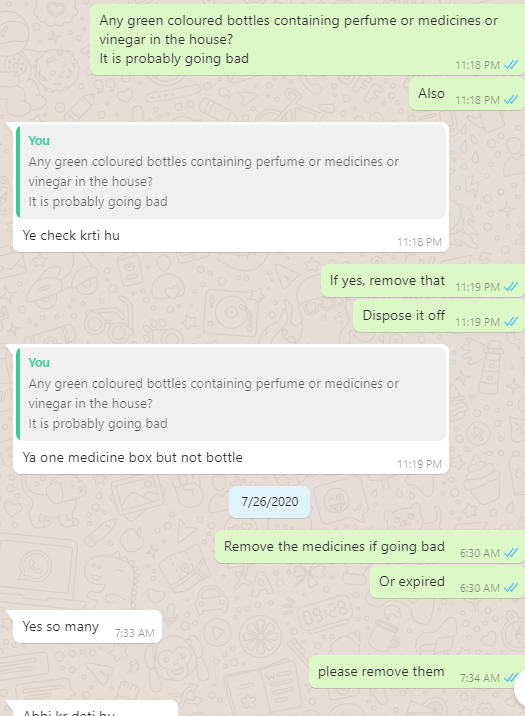 And then some remedies and other vastu indications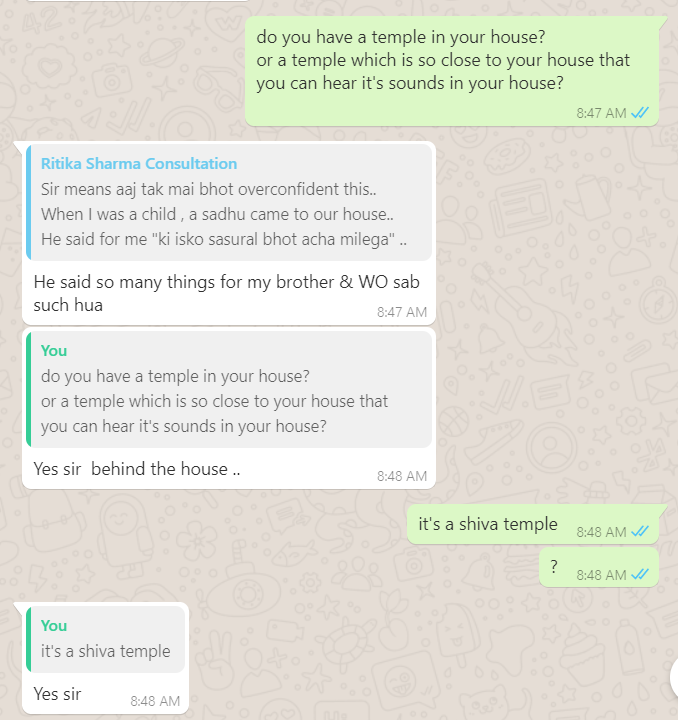 The remedy was to go pray in that Shiva temple, and her wish would come true.
After a few weeks, got this feedback for her job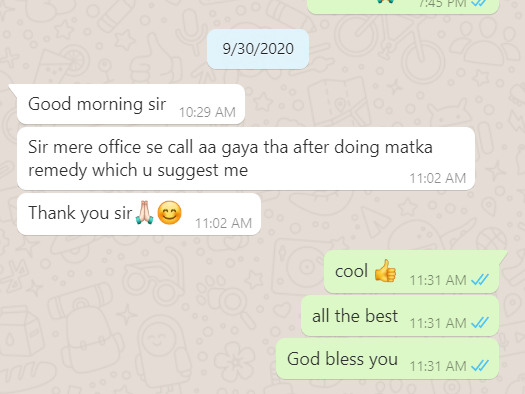 And then the news of her "roka" came through after a few remedies.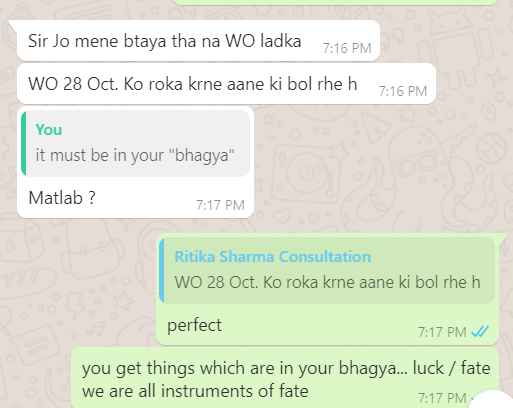 As they say, we are all instruments in the hand of fate!